For 20 years Deeks has been baking gluten and grain-free bread that's good for every body—backed by science.
Whether you are searching for bread that caters for your gluten or grain
intolerance, or you have a dietary preference for delicious baked goods which are low in sugar, high in protein or vegan, Deeks has a long and proud history of baking premium artisan health foods that allow you to indulge in all the joys of bread, biscuits and baked goods, with none of the ill-effects.
Discover the range >
Why gluten and grain free?
All our products are gluten and grain-free, allowing sufferers of coeliac and autoimmune disease to enjoy the ease of ready-made baked goods. But beyond a medically-diagnosed intolerance to gluten, we cater for those who have realised the health benefits of both a gluten and grain-free diet.
From those suffering autoimmune diseases, to athletes striving for high performance, to those who simply report to looking and feeling better, there's a reason why more and more people are choosing to elevate their health and happiness through Deeks products.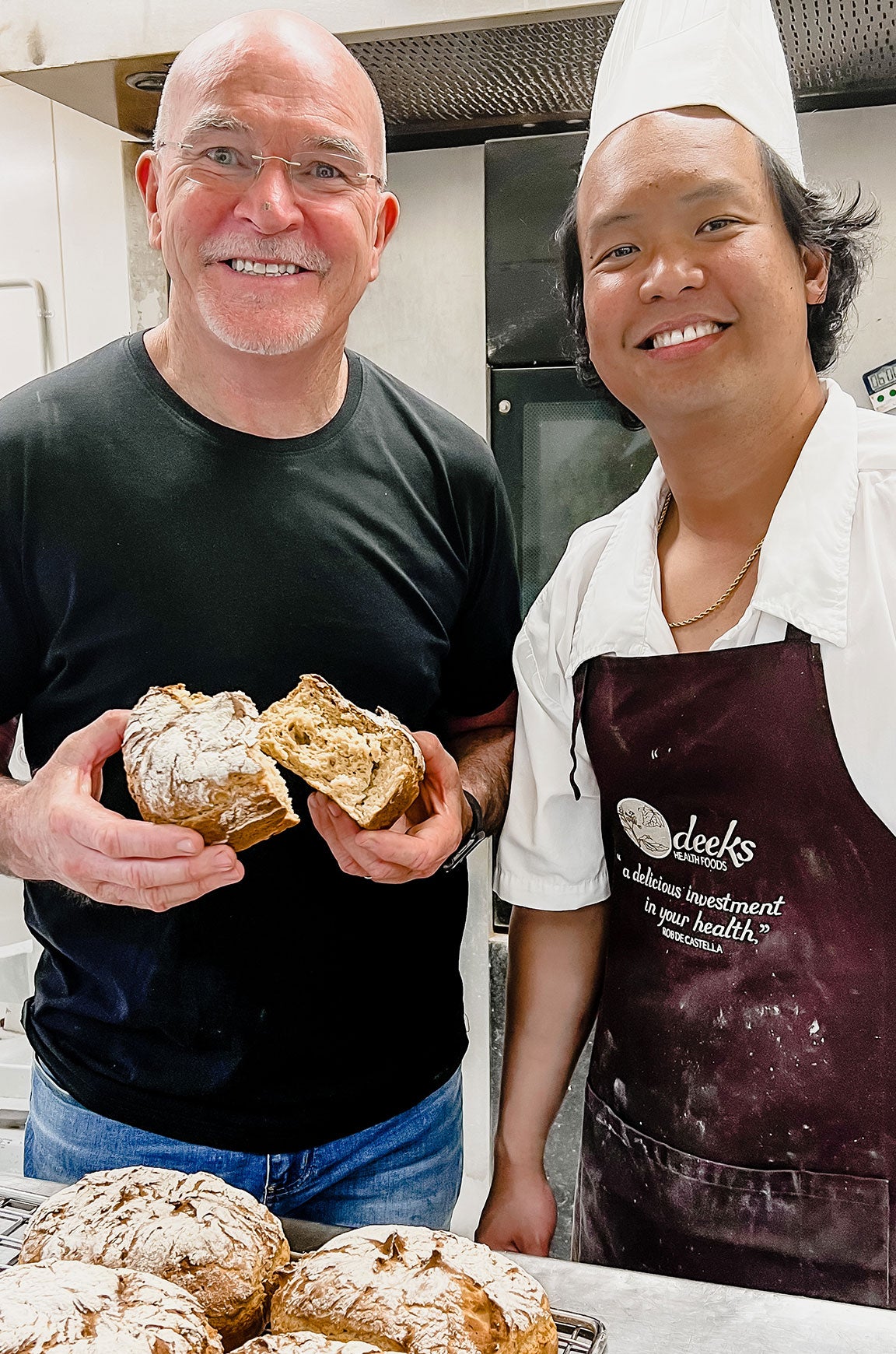 Nutrition fit for an Olympian
Olympian and World Marathon Champion
Rob de Castella has spent his life striving for his own personal best performance and helping other achieve theirs. Co-founding Deeks has allowed him to make an impact on the health and wellbeing of so many.